Support
Easyzone IAQ Medium IB8 Toshiba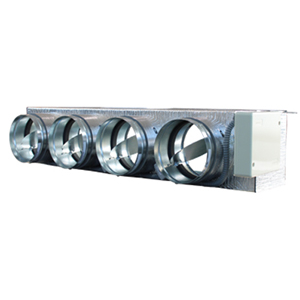 Motorized plenum Airzone with neck that mechanically adapts to the main ducted AC units. Airzone Medium plenum includes:
Main control board that controls the system through wired and wireless devices.
Communication gateway (for more information, see the technical datasheet of the gateway).
Round dampers of 150/200 mm in diameter.
Manual airflow control system.
Airzone Particulate Matter sensor.
Air purification system by ionization.
Variations of up to ±3 dB(A) over the sound pressure of the indoor unit. Maximum weight = 18 kg.