Airzone blog
Check out all our latest news and outstanding projects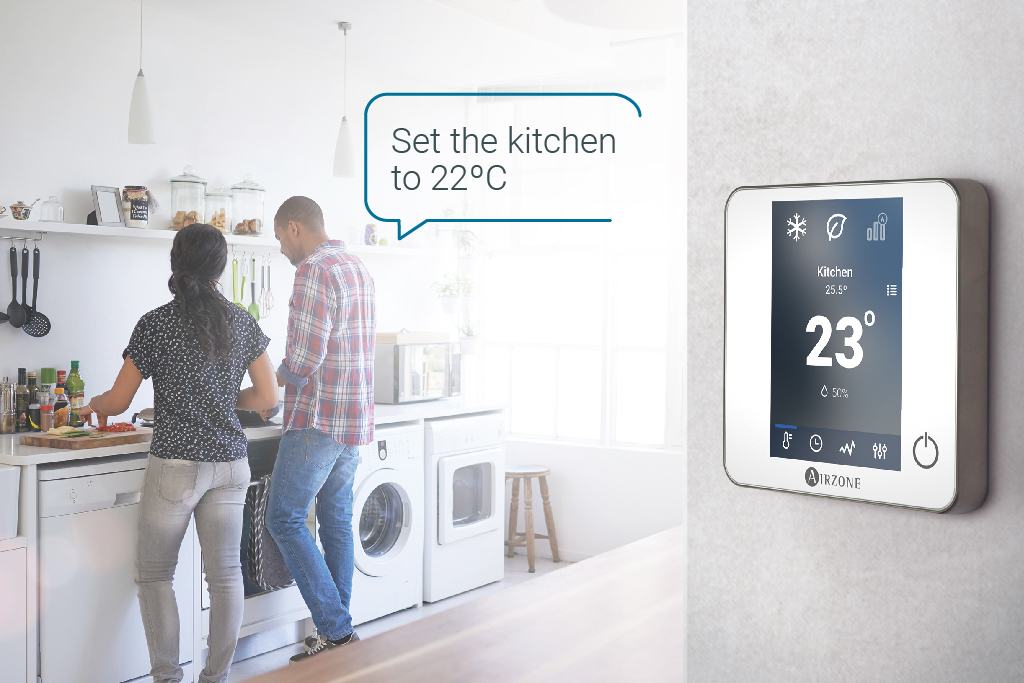 Control your Airzone system with voice commands
Great news! Control your Airzone system with voice commands now
Users with an Airzone Cloud webserver connected to their system will be able to enjoy voice control functionalities, using Amazon Alexa or Google Assistant.
If you have the updated Airzone Cloud App (iOS or Android) and an Airzone Cloud webserver from 2016 onwards (except old CE3 range) you can control your system using voice commands.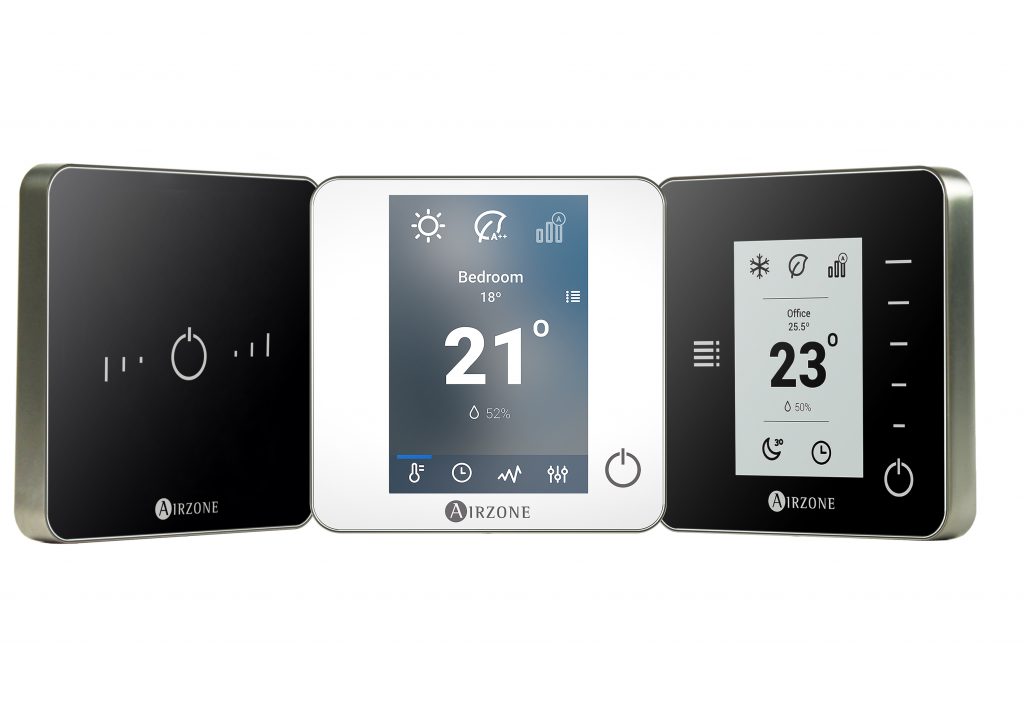 Airzone is on the IoT frontier
The IoT (Internet of Things) is no longer a matter of time nor choice, It is already part of our lives, and we spend less and less time disconnected from the internet.
Virtual assistants are the greatest example of this long expected integration.
Thanks to these we can remotely control electronic devices connected to the internet and even through the use of voice commands.
Your comfort is our comfort
At Airzone we are committed to the satisfaction of our customers, and we are convinced that the integration of our systems with virtual assistants will increase the comfort provided by our products.
Through voice commands you will be able to use functionalities such as:
• Turn your system on and off
• Activate or deactivate zones independently
• Raising and lowering zone temperatures
• Setting up the system in different modes
How to connect my Airzone installation to Amazon Alexa or Google Assistant ?
Setting up your system is very easy, just follow these simple steps:
In the Skills section of the Amazon Alexa app, search and select AirzoneCloud.
Allow the use, log into the Airzone Cloud platform and select allow access.
If needed, detect the devices to use with Airzone Cloud.
When the detection is complete, you will have your Airzone zones available in the devices section, under the thermostat's category.
Go to App Google Home and click theadd button in the main window.
Configure device.
Select: works with Google.
Search for AirzoneCloud.
Once selected, log in with your AirzoneCloud username and password and allow the found Airzone devices to be added.
When detection is complete, your Airzone zones will be available in the main view of the App.
Voice commands lists for Amazon Alexa and Google Assistant
Click on the following buttons if you want to know more about how to voice control your air-conditioning through Airzone Cloud.
Voice commands list and routines for Amazon Alexa Users
Voice commands list and routines for Google Assistant Users
---
Get to know our Airzone HVAC Control Solutions
Download the FREE app and try the demo out today