Support
Airzone consumption meter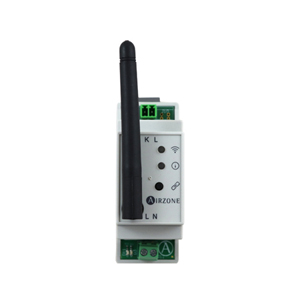 Module that calculates and displays the energy consumption of single-phase HVAC units for Airzone Cloud. Wireless communications. Externally powered at 230 Vac. Din rail mounted.
Functionalities:
Calculation of energy consumption at the period of use.
Calculation of the current energy consumption.
Representation of daily, monthly and annual period chart at Airzone Cloud.
Energy consumption comparison between different periods of time at Airzone Cloud.