Support
Airzone control gateway-electromechanical units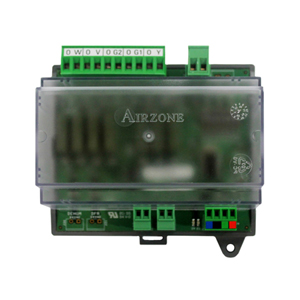 Control gateway for air-conditioning units with electromechanical control. Management of up to two compressors in 1 stage (balanced) or 2 stages. Power supplied through AC unit bus. Mounted on DIN rail or on wall.
Functionalities:
Relay for fan control.
Relay to control up to two compressors.
Relays to control heating/cooling modes.
Relay for boiler control.

Two Airzone probe inputs for protection of production units.