Support
KNX-Airzone integration gateway X6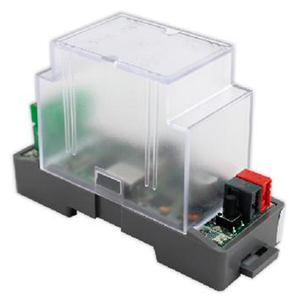 Airzone integration gateway of HVAC Airzone systems in KNX TP-1 control systems through ModBus. Bus KNX power supply. DIN-rail mounting.
Functionalities:
One Airzone system per KNX gateway.
Full KNX.
KNX standard data.
Easily configurable from ETS.
Zone control through KNX devices.
Up to 8 zones available for centralized systems and up to 14 for distributed systems.
Type of installation control.

Communication errors detection.