Support
Aidoo Pro Hitachi Primairy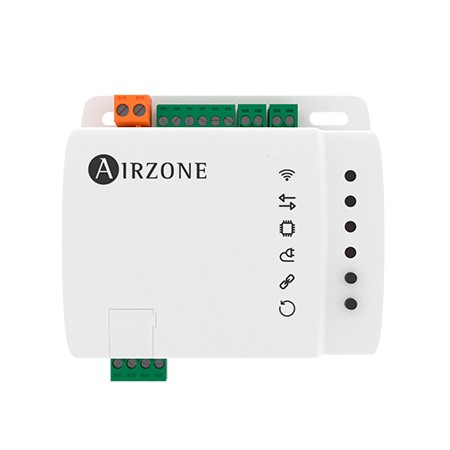 Device for remote management and integration of units via Cloud services. Control via the "Airzone Cloud" app (available for iOS and Android). Wireless network connection via WiFi. Power supply at 100-240V provided.
Functionalities:
Control of the different AC unit parameters.
Communication via Wi-Fi Dual (2.4/5 GHz).
Possibility of integration via Local API and Cloud API.
Detection of errors during communication.
Time scheduling of temperature and operation mode.
Multi-user and multi-session.
Port for integration via Modbus/BACnet protocol or thermostat connection.
Cloud connection and/or integration with third-party smart thermostats (3PTI).
On/Off input and auxiliary heat output.
Automatic mode change.
Temperature limits for hot and cold.