Support
Airzone lite thermostat wired (RA6)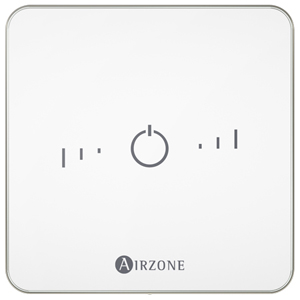 Thermostat with capacitive buttons for controlling the temperature of the zones in Airzone systems. Finished in steel and glass. Wired communications. Powered by main control board. Available in white and black.
Functionalities:
On/off of the zone.
Set-point temperature control (Accuracy: ± 1ºC, up to a limit of ±3ºC).
Room temperature and relative humidity reading.