Airzone blog
Check out all our latest news and outstanding projects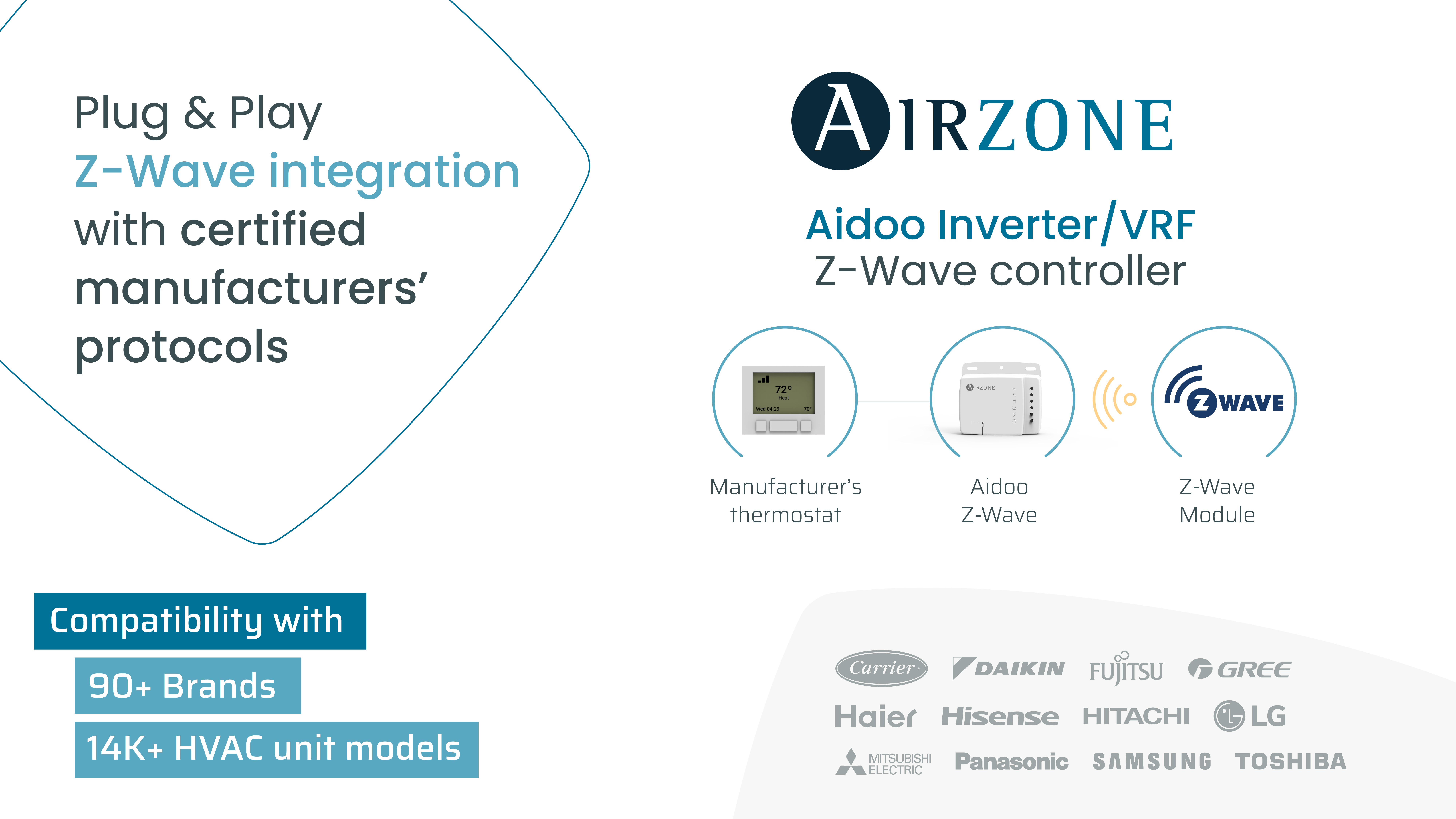 Airzone showcasing its Aidoo Z Wave HVAC Integration Controller at CES, Las Vegas
Integrators, building professionals and those interested in BMS (building management systems) have an unmissable date: the 55th edition of CES, Consumer Electronics Show in Las Vegas, NV will be held from 5 to 8 January 2022 and the Airzone team will be at the Z-Wave booth #51715 at Venetian Expo to inform you about our Aidoo integration solutions that add climate control to building management systems. Aidoo is the highlight of the event provided by Airzone. Visit the company web at www.airzonecontrol.com
The Airzone solution functions as a gateway for the control and integration of Inverter machines in Z-Wave systems; it is easy to configure as it is a Plug&Play technology which uses Z-Wave network communications and provides alerts of any operational malfunction.
Aidoo will be presented also in digital format during the show in CES platform. Wayne Schoeneberg, Airzone Sales Director for US West and Ed Jimenez, Airzone Sales Director for US East will be attending the visitors throughout the fair to answer all your questions about this integration solution.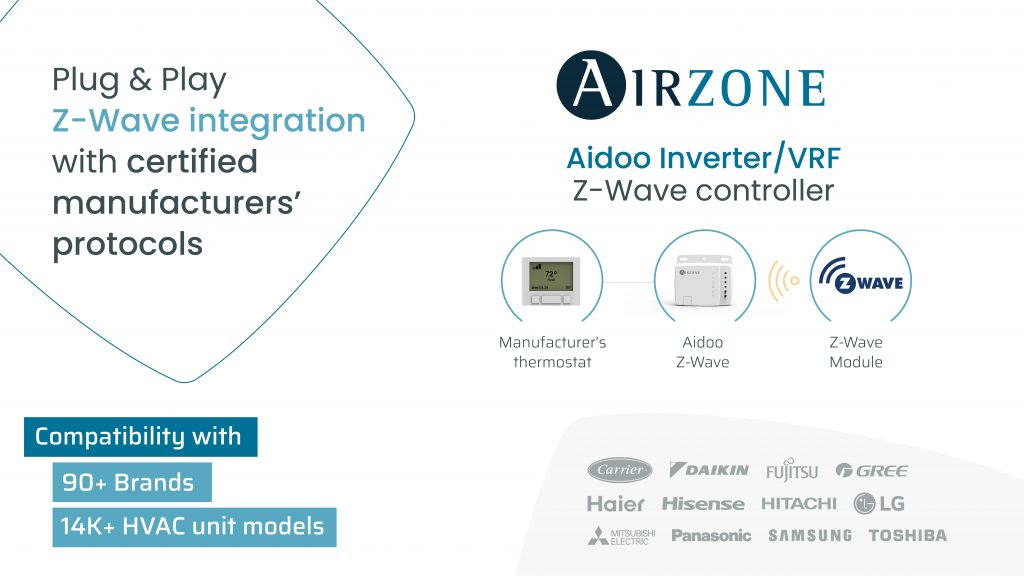 Airzone Pro-Integrator Program, the training after the CES event
Following participation in the event, integration professionals will have the opportunity to enroll in the Aizone Pro-Integrator program, aimed at integrators who wish to continue their training to integrate HVAC control into Z-Wave systems the simplest way possible. The program includes a series of activities such as webinars and practical classes led and certified by Airzone to improve the integrators' skills and will end with the delivery of an integration project by the participants. If you want to know more about Aidoo Z-Wave we invite you to register free for the program provided by Airzone Academy: Airzone Pro Integrator.

For the HVAC OEM Channel, Distributors and Sales Reps
Airzone Team welcomes OEM, Distribution and Sales professionals of HVAC sector to the Z-Wave booth for the exciting opportunities the company is currently offering in North America. If you miss the show or can't find time to come stop by, you can also directly contact our Operations Manager, Victoria Garcia Massimo, vgarciam@airzonecontrol.com and Director of OEM Solutions, Borja Fernandez, bfernandez@altracorporacion.es
---
Boilerplate
Airzone is an industry leader in integrated HVAC control and zoning solutions with high-quality products. With our US office in the heart of downtown Miami and production facilities and headquarters in Spain, Europe we manage and improve the energy efficiency in applications of various heating and cooling equipment, both in commercial and residential buildings.
Established in 1997, our multi-national is dedicated to the R&D and manufacturing of solutions compatible with the latest BMS/HA technologies. Our innovative products have taken a key position in the niche Inverter/VRF market globally.
As our future vision is set on expanding our global network and sales channels, our goal is to create environments where people are assisted by technology for their well-being and towards a sustainable future. "There is a better way with Airzone".